Robert B. Potts
Wayne County, NC
---
North Carolina, Civil War Service Records of Confederate Soldiers, 1861-1865 FamilySearch.
Contributed by Nancy Seefeldt
Robert B. Potts enlisted on May 16, 1861 in the Confederate North Carolina Infantry Regiment 4 Co. D & was a 2nd Lt. then went to 1st Lt. on October 1, 1861. I found where he resigned his commission due to ill health. He listed his residence as Goldsboro, Wayne Co., NC. This is the source info: Citing this Record " (https://familysearch.org/ark:/61903/1:1:XK6M-5WF : 7 December 2014), Robert B Potts, 1861; from "Compiled Service Records of Confederate Soldiers Who Served in Organizations from the State of North Carolina," database, Fold3.com (http://www.fold3.com : n.d.); citing military unit Fourth Infantry, NARA microfilm publication M270 (Washington, D.C.: National Archives and Records Administration, 1960), roll 140.
I also found an index listing a Robert Potts who served an engineer in the Navy during the Civil War but it doesn't say which side. I would presume our NC family served in the Confederates. The references I copied down are: NARA Official Records of the Union and Confederate Navies, 1861 - 1865 Compiled and published by the department of the Navy 1894 - 1923. Series 11. General Index page 332 There were 6 Potts' listed. Robert was on pages 210 & 334. The other reference was NARA Officers of the Continental and US Navies and Marine Corps 1775 - 1980. Series 1 Vol 13 Index, South Atlantic Blocking Squadron May 1862 - Apr 7 1863.
---
R. B. Pott in Goldsboro in the 1870 Wayne County census, born in Virginia in 1833. R. B. was living with six Morris family members. His age was about the same as Robert B. Potts'.
---
2 Lt., Co. D, 4 Regiment North Carolina Troops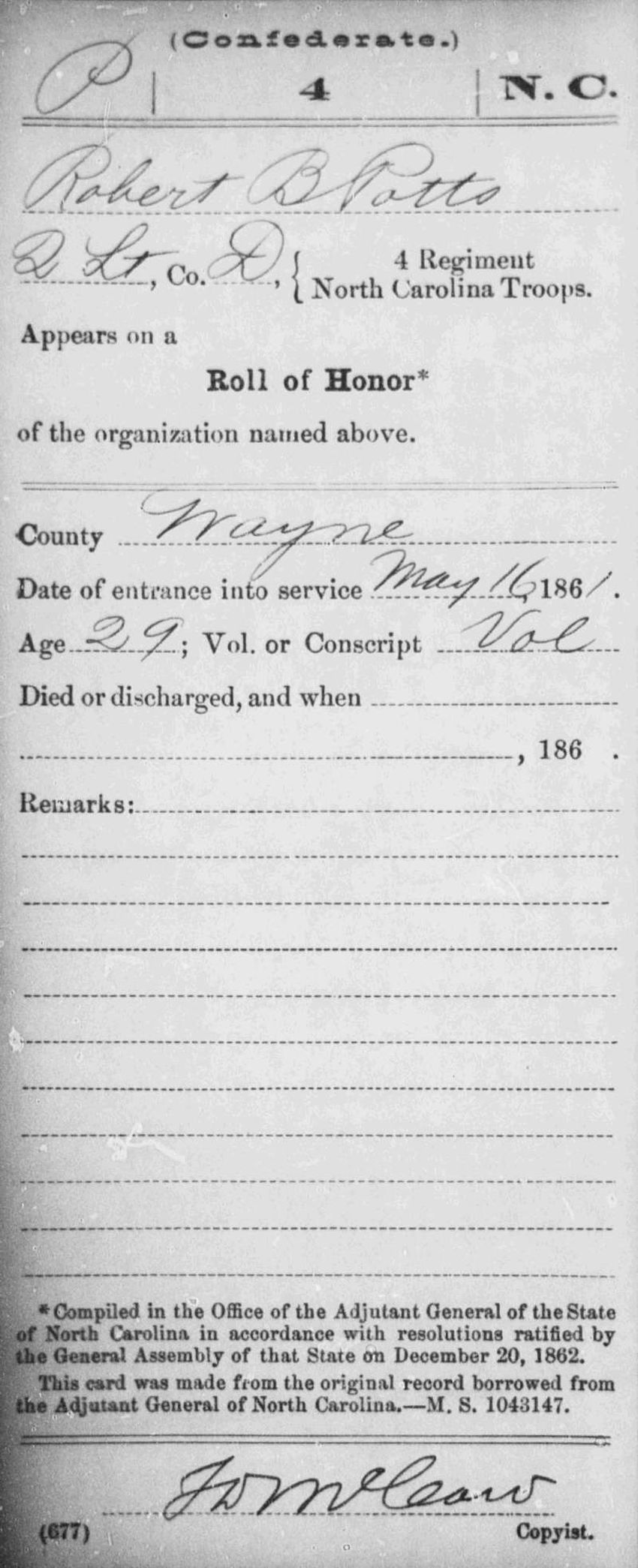 1 Lt., Co. D, 4 Regiment North Carolina Troops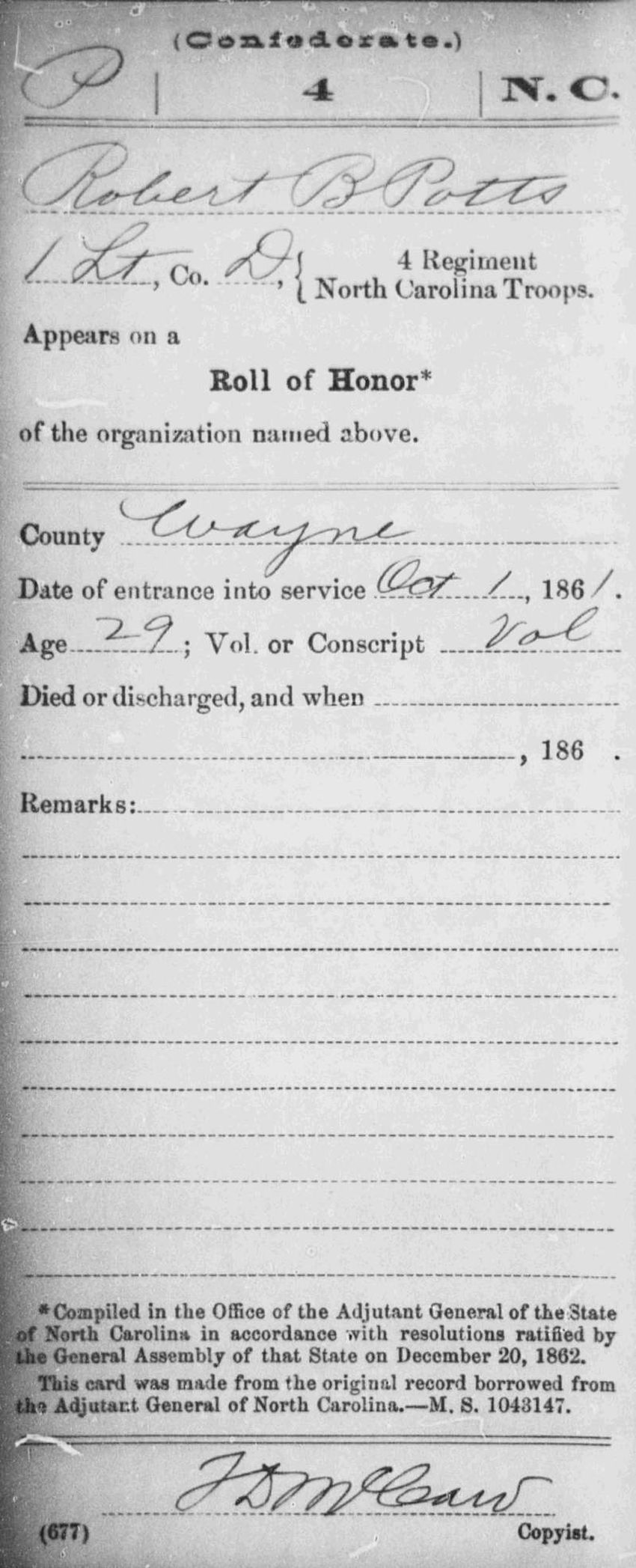 ---
The Roster of Confederate Soldiers, 1861-1865, Vol. III
Potts, Robert B. - NC 4th Inf. Co. D 1st Lt.
---
Roster of North Carolina Troops in War Between the States, Vol. 1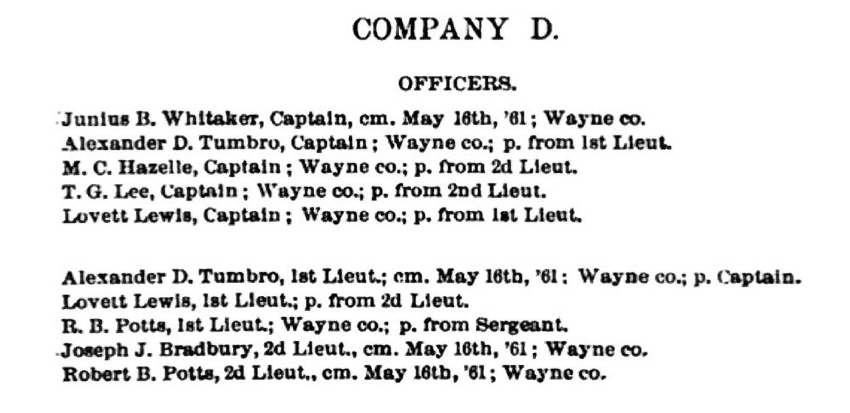 ---
If there was a Lenoir County connection, it would likely have been through Selathiel Potts as father.
1840 Lenoir County Census
Potts, Salathiel
2 free white males 5-9
1 free white male 15-19
1 free white male 50-59
2 free white females 15-19
1 free white female 20-29
1 free white female 40-49
J. D. could have been born after the 1840 census.
---
Home