Robert Potts
(b. before 1717 - d. after 1769)
Lenoir-Onslow County, NC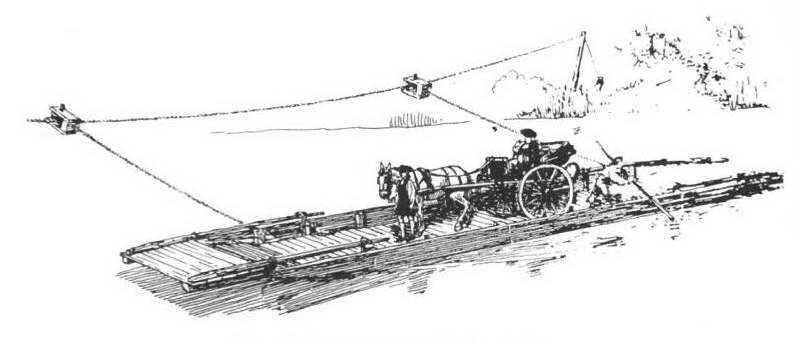 Stringer's Ferry
---
When I first began researching my ancestor Charity Potts of Lenoir County, I found there were Potts families who lived in the county from the early 1700's to the mid 1800's. Through DNA, it is highly likely she was connected to this family. Still not known are her parent's names. The information on this website is about these early Potts families along with the Wayne County, NC descendants of Charity Potts.
---
The Story of Kinston & Lenoir County and Kinston-200 Year Anniversary.
Early Settlers in Lenoir County, NC were Robert Atkins, Francis Stringer, Lazarus Turner, John Gatlin, Thomas Dick, William Bond, Job Ives, Henry Owens, Thomas Box, Moses Tilghman, Robert Potts, Jonathan Bang, Michael Rasure, Jacob and Nathaniel Parrott, John Wiggins, the McIllweans, the Rouses, the Turners, the Ramseys, the Brights, the Carruthers, the Slocumbs, the Lintons, the Hayes, the Taylors and the Williamses.
---
The following map shows the general area on the northeast side of the Town of Kinston in Lenoir County, NC where the Potts families lived.
A - Briery Run
B - Loosing Swamp
C - Stonyton Creek
D - Faulkner Road
E - Jericho Run (Branch)
F - Walter Dunn Jr. Homeplace at time of death
G - Tower Hill
H - Flat Branch - deed mentions branch was "back of Pleasant Potts place"
I - Neuse River

A Dobbs County Deed references Robert Potts owned land "on the north side of Neuce River and on the east side of Jerico Branch conveyed to him by Francis Stringer" some time after November 1738.
---
Because of county changes over the years, the Lenoir County Potts lived in four counties without moving: Craven, Johnston, Dobbs and Lenoir. Dobbs and Lenoir County courthouses burned leaving few records for research.
Robert appeared as a witness to two Onslow County wills in 1760 and 1762. He owned land there from 1765 to 1766. In 1769 he was on the Dobbs County Tax List and does not appear in any known records beyond that date.
Email any questions about this family to Guy Potts
---
Robert Potts, Lenoir-Onslow
Children
Stringer Potts, Lenoir-Onslow
Daniel Potts, Rutherford County, TN
Robert Potts, Tennessee-Illinois-Arkansas
Tombstones
Stephen Potts, Lenoir, Onslow
Pleasant Potts, Lenoir
Susanna Potts, Lenoir
Lucy Potts & Lewis Faulkner, Lenoir
James Potts, Lenoir
Mary Potts, Lenoir
Priscilla Potts & Abraham Haney, Onslow
Mary Potts & John Jones, Onslow
Barshaba Potts, Onslow
Morris Potts, Onslow
Sophiah Potts, Onslow
---
Charity Potts, Lenoir
Newman Potts, Lenoir-Wayne
Lucius Potts, Lenoir-Jones
Hannah Potts Laroque, Lenoir
Walter Dunn Jr. & Sr., Lenoir
Newman Dunn, Craven
---
---
Unknown Potts in eastern North Carolina
Charlotte (Charity?) Potts, Lenoir
Elizabeth & Mary E. Potts, Lenoir
Francis & Drury Ann Potts, Lenoir-Cumberland
Jesse Potts, Cumberland
John Pots, Northampton
John Potts, Johnston-Dobbs
John H. & Hannah Hubbard Potts, Craven
Joshua Potts, New Hanover
Joshua Potts, Northampton
Oswell Potts, Warren
Polley Potts, Lenoir
Ralph Potts, Beaufort
Robert Potts, Lenoir
Robert B., W. H. & J. D. Potts, Wayne
Selathial Potts, Lenoir-Onslow
William Potts, Lenoir
William A. Potts & Josephine C. Latham, Craven
---
---
---